Meet some of the people your donations have helped.
Kindering
On hand from the beginning
When Opal was born full-term, everything appeared to be perfect, and her parents, Jessica and Derek, were thrilled to welcome their first child. But soon Opal was taken to the neonatal intensive care unit. At three days old, she needed bowel surgery and had hearing loss in one ear.
Opal's pediatrician connected them with Kindering to address her physical and motor delays as Opal was diagnosed with an extremely rare genetic condition.
"She might be in a wheelchair, she might not be able to walk or run or anything — that's what we were told," Derek remembers.
Now Opal is walking, running, tumbling, talking, and is a genuinely happy child.
"Kindering was here from very early on and is a huge part of Opal's life," says Jessica. "They really earned my trust with their holistic approach."
The Salvation Army
Getting help for the holidays
"I can't believe this happened," Chelsea said while in line for The Salvation Army food bank. "I have a college degree, and I had a good job. Then everything changed."
Chelsea had a 10-year career with a large retailer. She studied business management in college and was proud of being selected for a management trainee program. She hoped to be promoted soon.
But her mother's health began to decline, requiring round-the-clock care. Chelsea had to choose between her career and her mom. "She raised me as a single mom and gave me everything I needed. Now, it's my turn to take care of her."
"When I was working full-time, I could purchase whatever I wanted. But last year, this food bank helped me through Thanksgiving," she said. "Dinner was just as delicious as always."
Youth Eastside Services
Jordan overcame substance use
As a child, Jordan developed severe anxiety. By middle school, he was experimenting with substance use, and by high school had been arrested and expelled. After completing a judge-ordered substance use treatment, he started a new school, but his anxiety resurfaced with severe panic attacks. A teacher referred him to the Youth Eastside Services (YES) school-based counselor.
"Just being able to talk to someone and having them listen was very helpful," Jordan says.
Jordan began to learn healthy ways of coping, and he continued to work with YES by seeking psychiatric services and participating in YES' Life in Recovery group.
Today, Jordan is pursuing a degree, working full time and staying sober. He's proud of how far he's come. "For the first time, I have hope for my future."
Sound Generations
Protecting against isolation
What would you do if an older adult you knew was alone, hungry and hopeless? Today, 21% of aging adults in King County live alone, at risk of depression, malnutrition, chronic disease and hospitalization.
Sound Generations provides social connections and access to reliable transportation for a growing number of older adults. Right now, almost 20% of King County's
population is over the age of 60, and transportation is one of their top concerns. Sound Generation's mission is to provide a caring community of connections and accessible services for older adults and disabled persons who suffer from isolation, chronic disease or food insecurity.
Treehouse
Nourishing a dream of becoming a chef
Meet Paris, an aspiring chef and restaurateur who attends Green River College and has set her sights on an MBA.
It's a profound change of circumstance. When Paris was 7, she and her older sister were separated from their brothers, and she would go on to spend time in at least 15 different foster homes. When she was 10, she partnered with Treehouse, which addresses the academic and essential support needs of more than 7,800 youth in foster care statewide.
"Treehouse has been the most consistent support as I've navigated many obstacles through my life," Paris said. "They have seen me grow from a teen to a young adult and never wavered in their belief in me, even when I didn't even believe in myself."
Wellspring
No child or family should be homeless
Wellspring Family Services ends the cycle of family homelessness by connecting families in crisis to the services they need to regain and maintain their stability. Wellspring's wrap-around services include eviction prevention, housing location, a trauma-informed early learning program and a free store that offers clothing, diapers and basic needs for families.
Atlantic Street Center
Grandmother cares with boundless support
Becoming a grandmother was a bigger change for Ollie than for most. Her daughter struggled with addiction and was unable to care for her son, so Ollie took him in. Ollie's budget was already stretched thin, and then her granddaughter arrived, too.
That's where Atlantic Street Center's Kinship Care program stepped in. The largest support network in King County for grandparents and other relatives caring for children, ASC's Kinship Care program has provided Ollie with the emotional, financial and educational support she needs to raise her grandkids.
Ollie's family and friends, along with ASC's Kinship Care program, have made it possible for her to raise Montrey, now 14, and his 9-year-old sister Destiny. Ollie is grateful to have community support as she raises her grandchildren.
Big Brothers Big Sisters
Mentors make a difference
"What I enjoy most being with Derek is someone to relate to," says Marshall.
For more than four years, 14-year-old Marshall has met regularly with Derek, his Big Brothers Big Sisters mentor. They love animation, football and movies, but their connection is deeper than the latest superhero movie.
"Before I was with the program," Marshall says, "it was very hard for me to interact with people."
Like many kids in Big Brothers Big Sisters, Marshall has dealt with big challenges — but he's also an incredible young man with much to give. His friendship with Derek provided a person in his corner to listen and walk alongside as he navigates life.
"I want to thank Derek for helping me. He's helped me be a better person and makes me want to become a mentor."
Asian Counseling and Referral Service
Learning new skills for new opportunities
Ittikorn came to the U.S. in 2015 in search of better educational opportunities for his young son. He had worked as an architect in Thailand, but with limited English skills, he had difficulty finding a job in his field or at a wage that enabled him to support his family.
Ittikorn enrolled in English classes and completed a comprehensive employment and training program at Asian Counseling and Referral Service while working full-time as a cook. With support from ACRS staff, Ittikorn completed a training program at Seattle Vocational Institute and now works full-time as a carpentry apprentice for a construction company. He has more than doubled his hourly wage, and now he and his family have been able to purchase a condo and a car, and pay for their son's preschool and daycare expenses.
Childhaven
Blending science and heart to help
Childhaven is leading a movement to fight the effects of childhood trauma and adversity that are proven to substantially increase academic difficulties, substance abuse, homelessness, diabetes and many other physical and mental health challenges. Their model combines the latest research on relational health, anti-racism practices and healing-centered engagement to achieve healing for children, families, service providers and the communities they serve. Their comprehensive suite of science-based and heart-centered services address the epidemic of childhood trauma and adversity through relationship, partnership and innovation.
Hopelink
Reaching out and finding hope
Lydia's daughter Yelena was about a year old when Lydia noticed she was struggling to stand and speak. Finding a diagnosis soon involved more than a dozen doctors in several countries, and painful and costly treatments and medications. Meanwhile, Lydia and her two children lost their home.
When they turned to Hopelink for help, Lydia found more than food and diapers — she found hope. By then doctors had diagnosed a rare and progressive genetic disorder, and Lydia's case manager promised to support her every step of the way.
Lydia moved into Hopelink housing, worked with an employment specialist and landed a job. Today, Lydia and her children are feeling stable, supported and optimistic.
Kent Youth and Family Services
Finding a safe way out
Kent Youth and Family Services received an urgent referral from the Kent police department for a young woman who called 911 to report a rape. When officers arrived, she disclosed that she was being trafficked. She was taken to a nearby ER, where a KYFS case manager met with her and provided support, assessed immediate needs, and built a safety plan.
The client wanted to change her life and return home to stay with loved ones. Working with her case manager over the next several days, the client returned home and restarted life outside of trafficking, with local support referred by her case manager. She still checks in regularly with KYFS to update her case manager on her goals and progress.
Help us reach our goal of $1.7 million.
Over the past 42 years Fund For The Needy has raised over $27,000,000.#BR#Ensure that local nonprofits will continue to provide vital programs and services that serve children, seniors and families throughout the Puget Sound region.
Select a mount or enter the number and click to Donate Now
The people and places behind our annual drive.
The local community agencies supported by the fund.
Asian Counseling and Referral Service (ACRS)
ACRS provides an array of support and behavioral health services to Asian and Pacific Islander populations in a multicultural, multilingual setting.

Atlantic Street Center (ASC)
ASC provides anger management, counseling and parenting classes that help transform the lives of many young people who need support and direction.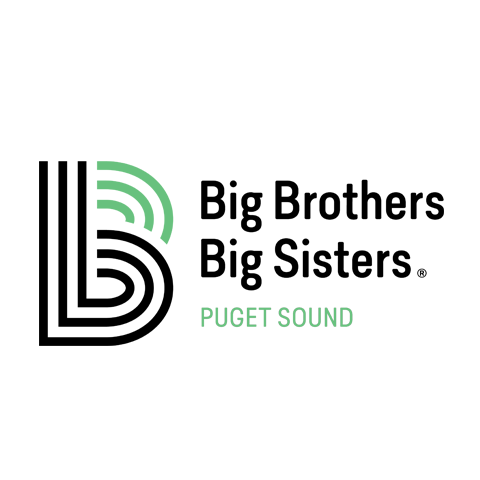 Big Brothers Big Sisters
Established and supported 1-to-1 mentoring relationships that positively impacted 1,400 youth and 1,400 volunteer mentors. With the consistent friendship of a mentor, our kids report that they develop strong family and peer relationships, grow confident in their own abilities, make healthy life choices, and achieve academic success.

Childhaven
Healing through connection
Childhaven is leading a movement to overcome the effects of childhood trauma and adversity. Adverse childhood experiences are proven to substantially increase academic difficulties, substance abuse, homelessness, diabetes and many other physical and mental health challenges. Science has shown that a network of supportive relationships early in a child's life buffers the impact of trauma and adversity, builds resilience, and lays the foundation for optimal lifelong health and well-being. Childhaven connects the latest research on relational health, anti-racism practices, healing-centered engagement, and partners with families and community to strengthen healing relationships around children where they live, learn and play.
Hopelink
Since 1971, Hopelink has helped homeless and low-income children, families and seniors, as well as people with disabilities.
In addition to operating food banks and an emergency shelter, Hopelink provides transitional housing, counseling, child care, transportation and adult literacy training.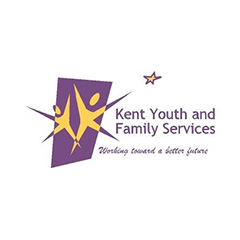 Kent Youth and Family Services
KYFS provides professional counseling, education and support services to children, youth and their families in our community, developing innovative programs that meet the evolving challenges of our diverse community in culturally sensitive ways.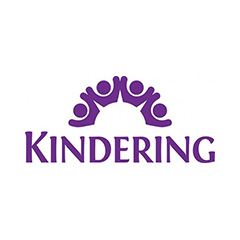 Kindering
Kindering Center is a birth-to-age-three early intervention program providing individualized, family-centered services for children who are disabled, medically fragile or vulnerable because of abuse or neglect.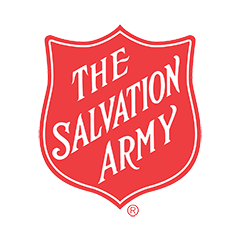 The Salvation Army
With practical compassion, The Salvation Army helps provide basics — housing, utilities, food and clothing — that get people back on their feet. They also provide extras that brighten hearts, like holiday meals and toys.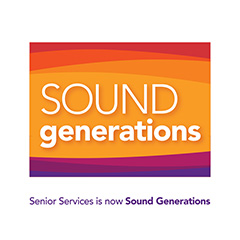 Sound Generations
Sound Generations is dedicated to providing information and services for older adults and their loved ones. Through programs like Meals on Wheels and neighborhood senior centers, Sound Generations is working to make King County a better place to age.

Treehouse
Since 1988, Treehouse has helped kids in foster care through programs that help them succeed in school, fulfill key material needs, and provide important childhood experiences that every child deserves.

Wellspring
Wellspring Family Services provides a variety of services such as safe and stable housing, early childhood learning resources and essential items for homeless children and their families.

Youth Eastside Services
Through counseling and community outreach, Youth Eastside Services helps young people and their families overcome drug and alcohol issues, avoid teen violence, pregnancy and suicide, and resolve family conflicts.

See who has made a difference with their donations.