Meet some of the people your donations have helped.
Kindering
Learning together, growing together
Hayvn was 18 months old when he was referred to Kindering for a developmental evaluation, which led to his autism diagnosis. Hayvn's mom Abbi knew nothing about autism and was daunted by what she and her son might face. Hayvn began occupational and educational therapy at home and participated in a small group class. Havyn's language skills soon blossomed. "He has seen, through the help of his care team, that he can do hard things, and he can do new things," Abbi shared.
The Salvation Army
Keeping a family together
"I can't believe this happened," Chelsea said while in line for The Salvation Army food bank. "I have a college degree, and I had a good job. Then everything changed." Chelsea had a 10-year career with a large retailer. But her mother's health began to decline, requiring round-the-clock care. Chelsea had to choose between her career and her mom. "She raised me as a single mom and gave me everything I needed. Now, it's my turn to take care of her. Last year, this food bank helped me through Thanksgiving."
Youth Eastside Services
The uncle I always wanted
At 17, Leo was arrested and sentenced to three months in juvenile detention. He then realized he needed to talk to someone about his mental health and substance use. After his release, Leo was connected with a Youth Eastside Services counselor. "If my counselor wasn't here, I would be in a really bad spot," Leo says. Leo is now working on his GED and has started his own business. "It helps me to have my counselor here, a person of color that I can relate to. He's like the uncle I've always wanted."
Sound Generations
Building community one meal at a time
This year, Sound Generations has served over 370,000 meals and counting to older adults and adults with disabilities throughout King County who are experiencing food insecurity. Our Community Dining program provides a wide network of on-site and delivery meal services so older adults can receive warm, nutritious meals throughout each week. A current community dining client shared, "I cannot express in words what your support has meant to us. You have helped meet our needs with kindness and grace."
Treehouse
A strong bond between tutor and student
Dulce, a senior in Treehouse's Graduation Success program, reached a milestone this year when she passed all her classes for the first time ever. Sherry Edwards, Dulce's Treehouse Education Specialist, empowered Dulce to achieve academic success. When Dulce needed a tutor in history and English last year, Sherry connected her to Emily Smith through the Treehouse CARES Project, which provides funding for education needs. "If I didn't have Emily, I wouldn't be passing half my classes," Dulce says.
Wellspring
Ending family homelessness for good
Wellspring Family Services prevents and ends family homelessness by connecting families in crisis to the resources needed to regain and maintain stability. Wellspring's wrap-around approach includes eviction prevention, rental assistance, housing location, a trauma-informed early learning program and a free store providing clothing, diapers and basic needs for children ages birth to 17. A non-profit, multi-service agency, Wellspring serves children, youth and families primarily in King, Pierce and Snohomish Counties.
LifeWire
Finding self-reliance and independence
An immigrant from El Salvador, Luisa spoke little English. After connecting with a Spanish-speaking domestic violence advocate, Luisa learned that she was eligible for a visa that would allow her to stay in the U.S. She worked with a lawyer and a translator to plead her case while her LifeWire advocate translated the legal language and helped Luisa practice telling her story for court. After Luisa found a job, her advocate matched her with a housing program.
Atlantic Street Center
Fostering success across generations
Atlantic Street Center manages multiple programs that assist youth and their families to find success with programs such as the ParentChild+ Program. ParentChild+ serves children between the ages of 16 months and 2 years of age, primarily from families of color. Through ParentChild+, families receive educational toys and books, food assistance along with long-term one-on-one modeling to increase parent-child verbal interaction and school success.
Big Brothers Big Sisters
A lasting friendship
"He's amazing and awesome and he's just like me — that's why I like him," says 9-year-old Xavier, describing his Big Brother JD. When Xavier's mom enrolled him in the Big Brothers Big Sisters program, she was looking for a mentor who could help her son develop his identity as a young Black man. Big Brother JD became a role model, friend and confidant for Xavier, and today they are closer than ever, even with months of COVID-19 social distancing.
Asian Counseling and Referral Service
Support and hope through adversity
Jessica came to the U.S. from Peru. After her mother died, Jessica faced various health challenges. She found support through a counselor at Asian Counseling and Referral Service and enrolled in Café Hope, ACRS's barista training and wellness program. Jessica feels empowered and motivated to find her dream job in health care. "I have a lot of hope right now," Jessica said. "It's like the first day of the rest of my life."
Childhaven
Confidence through care and connection
Inger faced challenges of addiction and homelessness while nine months pregnant. When Inger's daughter Vivian was born, Inger was determined to change the course of both their lives. Inger chose Childhaven, an organization that focuses on elevating health in all places where children live, learn and play. Together, Inger and the Childhaven staff created a family-centered and trauma-informed care plan, supporting Vivian at every stage of her early life and Inger in every stage of rebuilding hers.
Hopelink
Refuge, sanctuary and a new future
When Andrei, his husband Evgeny and two adopted sons first arrived in the United States from Russia, they learned there would be an official Russian investigation into their lives. Applying for asylum was their only option. With Hopelink, the family found the network of support they needed to help navigate their new journey. Evgeny landed a job, and the family is now stable settled into their new community. Today, they look forward to U.S. citizenship, home ownership and volunteering to help other immigrants.
Kent Youth and Family Services
A helping hand with counseling
Sarah is a 14-year-old who had been having suicidal feelings for years. Sarah agreed to talk with a counselor from Kent Youth and Family Services. Together, the KYFS counselor and Sarah explored her feelings and worked on effective coping mechanisms. By working with a KYFS counselor, Sarah's mom learned to better communicate with her daughter. (If you are having suicidal thoughts or know someone who may be, call the National Suicide Prevention Lifeline at 800-273-TALK (8255) or text 741741.)
We beat our goal!
We've surpassed our goal of $3 million! Thanks to your generosity, 13 local nonprofits continue to lend a helping hand to our most vulnerable neighbors. With this drive, The Fund for Those in Need have helped keep families together, provided meals for seniors, changed the lives of troubled teens and so much more. But the need for help remains. Join The Seattle Times in ensuring that these nonprofits keep providing vital services for children, older adults and families in need throughout the Puget Sound region.
Select a mount or enter the number and click to Donate Now
The people and places behind our annual drive.
The local community agencies supported by the fund.
Asian Counseling and Referral Service (ACRS)
ACRS provides an array of support and behavioral health services to Asian and Pacific Islander populations in a multicultural, multilingual setting.
Atlantic Street Center (ASC)
ASC provides anger management, counseling and parenting classes that help transform the lives of many young people who need support and direction.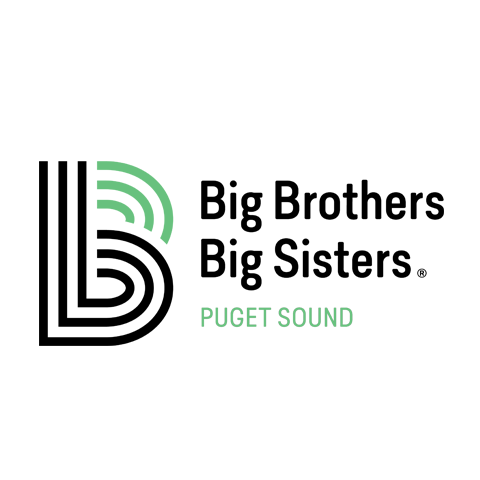 Big Brothers Big Sisters
Big Brothers Big Sisters established and supported 1-to-1 mentoring relationships that have positively impacted 1,400 youth and 1,400 volunteer mentors. With the consistent friendship of a mentor, our kids report that they develop strong family and peer relationships, grow confident in their own abilities, make healthy life choices and achieve academic success.
Childhaven
Childhaven is leading a movement to overcome the effects of childhood trauma and adversity by connecting the latest research on relational health, anti-racism practices and healing-centered engagement. Childhaven partners with families and community to strengthen healing relationships around children where they live, learn and play.
Hopelink
Since 1971, Hopelink has helped homeless and low-income children, families, seniors and people with disabilities. In addition to operating food banks and an emergency shelter, Hopelink provides transitional housing, counseling, childcare, transportation and adult literacy training.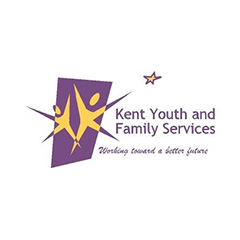 Kent Youth and Family Services
KYFS provides professional counseling, education and support services to children, youth and their families in our community, developing innovative programs that meet the evolving challenges of our diverse community in culturally sensitive ways.
LifeWire
LifeWire's mission is to end domestic violence by changing individual, institutional, and societal beliefs, attitudes, and behaviors that perpetuate it. Domestic violence is a human rights issue. LifeWire envisions a world in which every person lives in a safe environment, free from oppression and with the opportunity to thrive.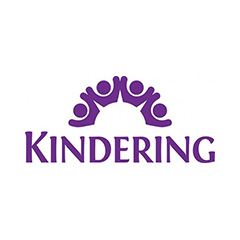 Kindering
Kindering Center is a birth-to-age-three early intervention program providing individualized, family-centered services for children who are disabled, medically fragile or vulnerable because of abuse or neglect.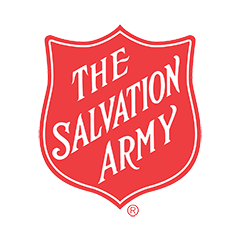 The Salvation Army
With practical compassion, The Salvation Army helps provide basics — housing, utilities, food and clothing — that get people back on their feet. They also provide extras that brighten hearts, like holiday meals and toys.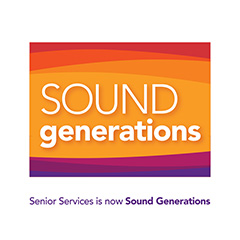 Sound Generations
Sound Generations is dedicated to providing information and services for older adults and their loved ones. Through programs like Meals on Wheels and neighborhood senior centers, Sound Generations is working to make King County a better place to age.
Treehouse
Since 1988, Treehouse has helped kids in foster care through programs that help them succeed in school, fulfill key material needs, and provide important childhood experiences that every child deserves.
Wellspring
Wellspring Family Services provides a variety of services such as safe and stable housing, early childhood learning resources and essential items for homeless children and their families.
Youth Eastside Services
Through counseling and community outreach, Youth Eastside Services helps young people and their families overcome drug and alcohol issues, avoid teen violence, pregnancy and suicide, and resolve family conflicts.