Meet some of the people your donations have helped.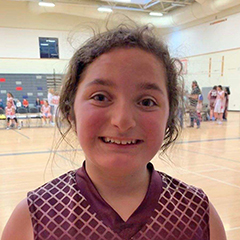 Kindering
Building physical strength and confidence.
Meet Gabby, an enthusiastic and energetic 13-year-old who dreams big, even though she was born with a rare genetic condition that causes developmental delays.
Gabby is a Kindering alumna who benefited from physical, speech and occupational therapies, where her confidence and body grew stronger over the years.
Now in middle school, Gabby embraces her diverse abilities and dives into any sport possible, even the school's basketball team. She takes command of what she wants, and inspires her peers to try new things as well.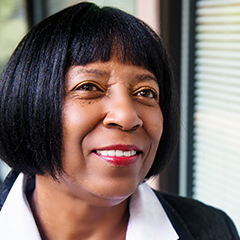 The Salvation Army
Women's shelter transformed her life.
Kim is a 61-year-old Bellevue resident who is a successful author, full-time letter carrier and caretaker of her adult son. Six years ago, her world looked dramatically different.
The day she found herself in the Salvation Army Women's Shelter in Seattle was the day she began escaping from a harrowing cycle of domestic abuse. The Salvation Army Domestic Violence Program in Seattle has programs to assist anyone of any gender surviving domestic violence.
"No matter how old you are," she said, "be encouraged that there will be something bigger and better to fulfill your purpose in life."

Youth Eastside Services
Anthony finds path forward after loss of sister.
Anthony was 9 when his sister Kelly died from Hodgkin's Lymphoma, and it was clear to his mother that the boy experienced grief in his own intense way.
Enter Youth East Side Services, where the family connected with a bilingual Spanish/English counselor who helped Anthony process his grief with a "memorial box" for his sister while also helping his mother feel more stable.
After a year of working with his counselor, Anthony has grown more resilient in the face of challenges in the classroom, at home and on the playground.

Sound Generations
Saving older adults from isolation.
What would you do if an older adult you knew was alone, hungry and hopeless? Today 21% of aging adults in King County live alone, in risk of depression, malnutrition, chronic disease and hospitalization.
Sound Generations provides social connections and access to reliable transportation to a growing number of older adults. The group's mission is to provide a caring community of connections and accessible services for older adults and disabled persons who suffer from isolation, chronic disease or food insecurity.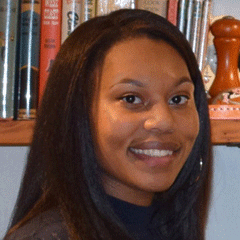 Treehouse
Nourishing a dream of becoming a chef.
Meet Paris, an aspiring chef and restaurateur who will soon collect her bachelor's degree from Green River College and has now set her sights on an MBA.
It's a profound change of circumstance for a child who spent time in at least 15 different foster homes. Help came from Treehouse, which assists youth in foster care statewide.
One of her mentors in Treehouse was Seattle restaurateur Tom Douglas.
"I will always remember what Tom told me: 'If you love doing something, just keep doing it. Sooner or later it will turn into something big,' " Paris said.

Wellspring
Preparing preschoolers for success.
A new class of preschoolers "graduates" every year from the Early Learning Center at Wellspring Family Services. They have all faced homelessness at some point in their young lives.
However, with an average stay of 15 months in Wellspring's trauma-informed early learning program, these small children leave the program better prepared to succeed in kindergarten and beyond.
The Early Learning Center is just one of Wellspring's programs that are helping to end the cycle of family homelessness in the community.

Atlantic Street Center
How Gabbie turned her whole life around.
When she was 14, Gabbie became so sick that she lapsed into a diabetic coma for a time. Her family couldn't cover her medical expenses, and Gabbie became homeless, staying with her boyfriend (and future husband) Pedro's parents. The following year, she became pregnant. Atlantic Street Center's Teens as Parents Program helped her find housing and the resources she needed.
Gabbie is 24 today, and works in a supervisory role for local nonprofit. She and her family still live in the apartment Atlantic Street Center helped them secure.

Big Brothers Big Sisters
A Big Brother makes a difference.
Twelve-year-old Zach was nervous at first, but his new mentor, Kenneth, saw his younger self in the young man. Their first encounters centered on playing mini golf and going out to eat. Then Kenneth became a regular at Zach's soccer games and a frequent dinnertime visitor at Zach's home.
Along the way, their relationship deepened. Kenneth became Zach's accountability partner, especially in schoolwork, an area where the middle school student once struggled. Today Zach has improved his grades and his outlook on life.

Asian Counseling and Referral Service
Learning English was Cai's key to a better job.
Cai came to Seattle from China with very limited English language skills. She found work as a part-time janitor earning $960 a month, but with little work history she couldn't secure a higher-paying job.
Asian Counseling and Referral Service (ACRS) helped Cai enroll in English classes and obtain individualized coaching. After six months, Cai landed a job as a lounge attendant at Sea-Tac International Airport. She now enjoys more financial freedom and continues in classes to improve her language skills.

Childhaven
Program helps special-needs children flourish.
Shauna is the mother of three special-needs children, Terrica, Terry and Mary. Since her own mother passed away in 2016, Shauna has also been a caregiver to a grown woman with special needs who has long been a part of the family.
Enter Childhaven and its comprehensive intensive care program designed to support young children with significant emotional and behavioral needs. With a staff trained in therapeutic day support, Childhaven has helped Terrica, 5, and Terry, 3, not only to fit in but to flourish. Terrica is now ready to enter kindergarten.

Hopelink
Portrait of a strong, independent woman.
All her life, Ruth has been a strong and independent woman. She's worked as a chef and a seafood inspector. She raised two daughters and was a foster mother to six children.
When medical challenges limited Ruth's ability to work, she was forced to rely on early Social Security benefits, along with making and selling her "Grandma Ruth" baked goods and jams.
Hopelink is also part of the picture, ensuring that Ruth has food and providing energy assistance during cold months. Ruth returns the favor by giving back to Hopelink as a tutor and a volunteer.

Kent Youth and Family Services
Therapy produces positive behavioral outcomes.
Kent Youth and Family services offers parent-child interactive therapy (PCIT) that produces positive outcomes in children with behavioral and mental-health issues.
Two real-life examples: Mia, 3, an unmanageable child with unspecified anxiety disorder. And, Rebecca, 17, who struggles with depression and suicidal ideation.
They are among the many children served by the interactive therapy at Kent Youth and Family Services, and the parents report dramatic behavioral improvement and a better quality of life for their children.

Help us reach our goal of $2 million.
Over the past 41 years Fund For The Needy has raised over $25,000,000.#BR#Ensure that local nonprofits will continue to provide vital programs and services that serve children, seniors and families throughout the Puget Sound region.
Select a mount or enter the number and click to Donate Now
The people, places and events behind our annual drive.
The local community agencies supported by the fund.
Asian Counseling and Referral Service (ACRS)
ACRS provides an array of support and behavioral health services to Asian and Pacific Islander populations in a multicultural, multilingual setting.

Atlantic Street Center (ASC)
ASC provides anger management, counseling and parenting classes that help transform the lives of many young people who need support and direction.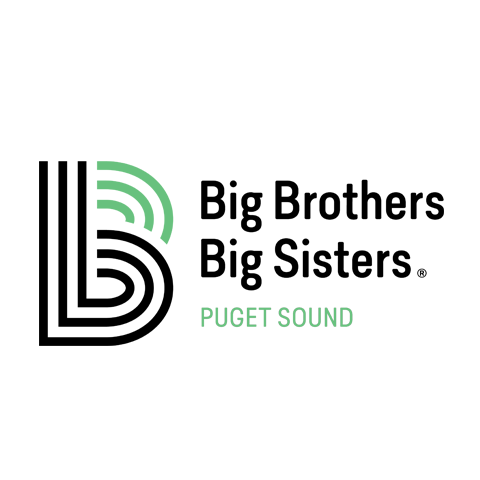 Big Brothers Big Sisters
Established and supported 1-to-1 mentoring relationships that positively impacted 1,400 youth and 1,400 volunteer mentors. With the consistent friendship of a mentor, our kids report that they develop strong family and peer relationships, grow confident in their own abilities, make healthy life choices, and achieve academic success.

Childhaven
Childhaven provides therapeutic care for babies, toddlers, and preschoolers who have been affected by trauma. Their science-based, heart-centered programs support positive outcomes for children and families facing issues such as substance abuse, domestic violence, homelessness, and mental illness.

Hopelink
Since 1971, Hopelink has helped homeless and low-income children, families and seniors, as well as people with disabilities.
In addition to operating food banks and an emergency shelter, Hopelink provides transitional housing, counseling, child care, transportation and adult literacy training.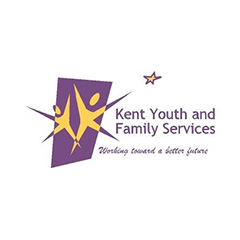 Kent Youth and Family Services
KYFS provides professional counseling, education and support services to children, youth and their families in our community, developing innovative programs that meet the evolving challenges of our diverse community in culturally sensitive ways.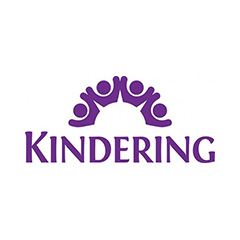 Kindering
Kindering Center is a birth-to-age-three early intervention program providing individualized, family-centered services for children who are disabled, medically fragile or vulnerable because of abuse or neglect.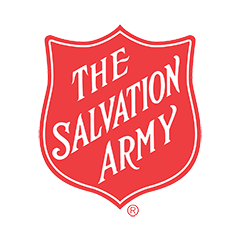 The Salvation Army
With practical compassion, The Salvation Army helps provide basics — housing, utilities, food and clothing — that get people back on their feet. They also provide extras that brighten hearts, like holiday meals and toys.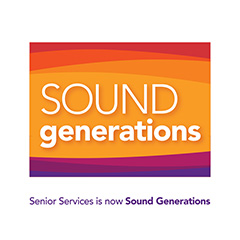 Sound Generations
Sound Generations is dedicated to providing information and services for older adults and their loved ones. Through programs like Meals on Wheels and neighborhood senior centers, Sound Generations is working to make King County a better place to age.

Treehouse
Since 1988, Treehouse has helped kids in foster care through programs that help them succeed in school, fulfill key material needs, and provide important childhood experiences that every child deserves.

Wellspring
Wellspring Family Services provides a variety of services such as safe and stable housing, early childhood learning resources and essential items for homeless children and their families.

Youth Eastside Services
Through counseling and community outreach, Youth Eastside Services helps young people and their families overcome drug and alcohol issues, avoid teen violence, pregnancy and suicide, and resolve family conflicts.

See who has made a difference with their donations.